Mr. Robert C. Pemberton
Member Since
March 2012
Member Type
Sustaining
AIGA Chapter
Colorado
Title
Director of Content Marketing
Email

moc.kooltuo@notrebmep.bob

Field
Art direction/Creative direction
Brand and identity
Web development
Available for independent projects
Yes
Bio

I am a graphic designer, an Arizona transplant to the beautiful state of Colorado. I've been developing designs for print, video, and the web for about 15 years. In addition, I am an Adobe Certified Expert in Photoshop and Illustrator and have a passion for teaching software to those designers looking to improve their skills. I am aways looking for inspiration, from print work to bathroom stalls and everywhere in between. I spent some time away from AIGA but I am happy to be back in the fold and wish everyone in our community sonthing but success in their lives and in their careers!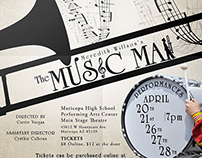 Valuable benefits for members only