Mr. Steve Bollinger
About Me

Initiate and manage major visual identity revision.

Member Since
May 2009
Member Type
Contributor
AIGA Chapter
Atlanta
Title
Director of Creative Services
Company
Georgia Institute of Technology ICPA
Email

ude.hcetag@evots

Website
stephenbollinger.weebly.com/
Field
Brand and identity
Art direction/Creative direction
Design management
Bio

EXPERIENCE

Director, Creative Services

Georgia Institute of Technology

2008 – Present

Initiate and manage major visual identity revision, provide reference materials and workshops for the Georgia Tech community.

Lead and advise interdepartmentally on visual identity, branding, and marketing across all media (online, print, direct mail, outdoor, etc.).

Work to ensure that departmental communications are aligned with the Institute's Strategic Plan and provide consulting support for individual departmental communications officers.

Manager of Graphics & Production

LOMA

2002 –2007

• Promote products and services and provide educational materials for college-level designations.

• Manage 2 marketing designers and 3 textbook designers.

Director of Corporate Communications

Financial Service Corporation

1999 –2001

Wrote and designed communications for the home office and field force. Concept, writing, design, production, and placement of recruitment advertising. Created quarterly magazine, supported by advertising, and produced a weekly online newsletter and email. Served as web master.

Marketing Director

Alexander Haas Martin & Partners

1992 –1999

Market clients' multimillion-dollar capital campaigns, create case statements, campaign brochures, etc. Managed three employees. Responsible for AHM&P marketing and web site.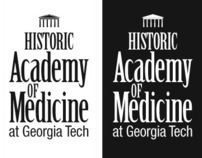 Valuable benefits for members only